On The Front Lines
---
Everyday The Rutherford Institute is waging a battle to protect the human rights and civil liberties of all people. Whether challenging undue government suppression of civil liberties in the courts or calling upon political leaders to strengthen their commitment to universal moral values, The Rutherford Institute works tirelessly to maintain the rights enshrined in the Constitution, and regain those that have been lost to government intrusion.
On the Front Lines (Rutherford Press Alerts) will keep you abreast of the most recent actions The Rutherford Institute has undertaken in its fight for human rights and civil liberties. From pending litigation to victories for human rights and civil liberties, On the Front Lines is the place to find information on the most pressing issues of the day. The Rutherford Institute is waging for our rights in the courts and beyond. On The Front Lines will keep you up-to-date on the crucial battles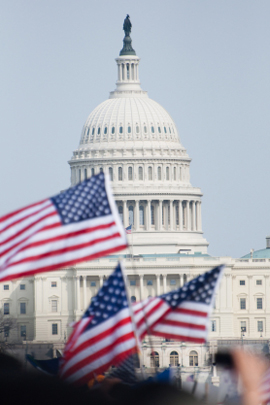 ---
Recent Articles
April 12, 2018
Middle School Suspends 13-Year-Old for Drawing Stick Figure of Teenage Mutant Ninja Turtle Holding Swords
Condemning draconian zero tolerance school policies bereft of common sense, The Rutherford Institute is demanding that a North Carolina school district rescind the suspension of a middle school student for drawing a sword-wielding Teenage Mutant Ninja Turtle and other fanciful stick figures. In coming to the defense of a 13-year-old student at Roseboro-Salemburg Middle School who was suspended for two days for doodling stick-figure drawings that included a Ninja Turtle holding swords in each hand, another stick figure aiming a rifle, a souped-up car, a magician, and a tower with a bow and arrow, Rutherford Institute attorneys assert that the punishment infringes on the student's First Amendment right of expression, is excessive and is contrary to district policies guaranteeing children a right to an education. Moreover, Institute attorneys points out that the drawings were not seen by any other student, did not cause any disruption of the school, did not threaten anyone, and had no impact on the safety of anyone.
March 23, 2018
Rutherford Institute Asks Supreme Court to Overturn Ruling That Only 'Mandatory' Religious Practices Merit First Amendment Protections
Urging the U.S. Supreme Court to overturn lower court rulings that deem only "mandatory" religious practices as worthy of First Amendment accommodations, thereby rendering many common religious practices such as reading a Bible unprotected, The Rutherford Institute has asked the Court to ensure that prisoners are afforded the fundamental protections they are entitled to under the U.S. Constitution.