On The Front Lines
---
Everyday The Rutherford Institute is waging a battle to protect the human rights and civil liberties of all people. Whether challenging undue government suppression of civil liberties in the courts or calling upon political leaders to strengthen their commitment to universal moral values, The Rutherford Institute works tirelessly to maintain the rights enshrined in the Constitution, and regain those that have been lost to government intrusion.
On the Front Lines (Rutherford Press Alerts) will keep you abreast of the most recent actions The Rutherford Institute has undertaken in its fight for human rights and civil liberties. From pending litigation to victories for human rights and civil liberties, On the Front Lines is the place to find information on the most pressing issues of the day. The Rutherford Institute is waging for our rights in the courts and beyond. On The Front Lines will keep you up-to-date on the crucial battles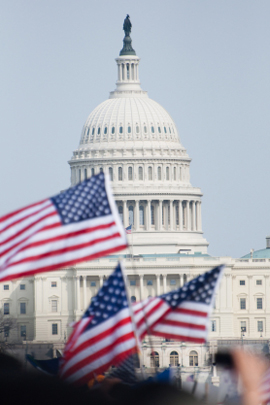 ---
Recent Articles
February 22, 2018
VICTORY: Federal Court Declares Death Row Conditions Unconstitutional, Will Hold Prison Officials Accountable to Maintaining Humane Conditions
In response to a lawsuit filed on behalf of inmates held in "dehumanizing" conditions of isolation, a federal court has found that the conditions on Virginia's death row violated the constitutional prohibition on cruel and unusual punishment.
February 09, 2018
Rutherford Institute Asks U. S. Supreme Court to Defend the First Amendment Right of Retailers Not to Be Forced to Speak for Government
Insisting that retailers have a First Amendment right not to be forced to speak for the government, attorneys for The Rutherford Institute have filed an amicus brief with the United States Supreme Court urging the Court to strike down an ordinance requiring cell phone retailers to tell consumers that cell phones are dangerous.