OldSpeak
---
OldSpeak is dedicated to publishing interviews, articles, and commentary on subjects often overlooked by the mainstream media in the areas of politics, arts, culture, law and religion.
The term "Oldspeak" is derived from George Orwell's classic novel Nineteen Eighty-Four, which is the story of one man's nightmare odyssey through a future world ruled by warring states and a power structure that controls not only information but individual thought and memory. Newspeak, the official language of Orwell's future state, was designed to meet the ideological agenda of the government. That agenda was to sever humanity from its language (that is, Oldspeak) and thus its history and past. From there the government, by way of Newspeak, could control how people think and act. As Orwell explains:
This was done partly by the invention of new words, but chiefly by eliminating undesirable words and by stripping such words as remained of unorthodox meanings, and so far as possible of all secondary meanings whatever. To give a single example. The word free still existed in Newspeak, but it could only be used in such statements as "This dog is free from lice" or "This field is free from weeds." It could not be used in its old sense of "politically free" or "intellectually free," since political and intellectual freedom no longer existed even as concepts, and were therefore of necessity nameless.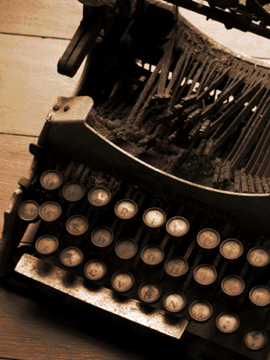 ---
Recent Articles
August 15, 2016
Orchestrating the Second American Revolution: A Revealing Look at Why the U.S. Constitution Was Actually Adopted
With this book, Pulitzer Prize-winning historian Joseph Ellis offers the lay reader, as well as lawyers and political scientists, important and valuable insights into the meaning behind the architecture of the U.S. Constitution of 1789, which is still with us and so consumes everyday political and legal debate, as just described above.
August 01, 2016
In the Shadow of that Hideous Strength: The UN's Proposed Alliance with Big Data to Know Where You are and What You're Doing
The age of crony capitalism, married to scientific research, with the sword of the state blazing the way. Enter That Hideous Strength, and C.S. Lewis's scathing, yet prophetic portrayal of a science unhinged from objective truth, and sold-out in the pursuit of power.