John Whitehead's Commentary
Red Flag Gun Laws: Yet Another Government Weapon for Compliance and Control [SHORT]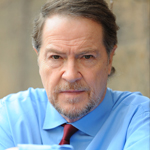 "Those who cannot remember the past are condemned to repeat it."—George Santayana
We never learn.
In the right (or wrong) hands, benevolent plans can easily be put to malevolent purposes.
Even the most well-intentioned government law or program can be—and has been—perverted, corrupted and used to advance illegitimate purposes once profit and power are added to the equation.
The war on terror, the war on drugs, the war on illegal immigration, asset forfeiture schemes, road safety schemes, school safety schemes, eminent domain: all of these programs started out as legitimate responses to pressing concerns and have since become weapons of compliance and control in the police state's hands.
Mark my words: red flag gun laws, which allow the police to remove guns from people suspected of being threats, will only add to the government's power.
These laws, growing in popularity as a legislative means by which to seize guns from individuals viewed as a danger to themselves or others, are yet another Trojan Horse, a stealth maneuver by the police state to gain greater power over an unsuspecting and largely gullible populace.
Thirteen states now have red flag laws on their books. That number is growing.
As The Washington Post reports, these laws "allow a family member, roommate, beau, law enforcement officer or any type of medical professional to file a petition [with a court] asking that a person's home be temporarily cleared of firearms. It doesn't require a mental-health diagnosis or an arrest."
In the midst of what feels like an epidemic of mass shootings, these gun confiscation laws—extreme risk protection order (ERPO) laws—may appease the fears of those who believe that fewer guns in the hands of the general populace will make our society safer.
Of course, it doesn't always work that way.
Anything—knives, vehicles, planes, pressure cookers—can become a weapon when wielded with deadly intentions.
With these red flag gun laws, the intention is to disarm individuals who are potential threats.
At first glance, it appears to be perfectly reasonable to want to disarm individuals who are clearly suicidal and/or pose an "immediate danger" to themselves or others.
Where the problem arises, of course, is when you put the power to determine who is a potential danger in the hands of government agencies, the courts and the police.
We've been down this road before.
Remember, this is the same government that uses the words "anti-government," "extremist" and "terrorist" interchangeably.
This is the same government whose agents are spinning a sticky spider-web of threat assessments, behavioral sensing warnings, flagged "words," and "suspicious" activity reports using automated eyes and ears, social media, behavior sensing software, and citizen spies to identify potential threats.
This is the same government that keeps re-upping the National Defense Authorization Act (NDAA), which allows the military to detain American citizens with no access to friends, family or the courts if the government believes them to be a threat.
This is the same government that has a growing list—shared with fusion centers and law enforcement agencies—of ideologies, behaviors, affiliations and other characteristics that could flag someone as suspicious and result in their being labeled potential enemies of the state.
Let that sink in a moment.
Red flag gun laws merely push us that much closer towards a suspect society where everyone is potentially guilty of some crime or another and must be preemptively rendered harmless.
Where many Americans go wrong is in naively assuming that you have to be doing something illegal or harmful in order to be flagged and targeted for some form of intervention or detention.
In fact, in much the same way that the USA Patriot Act was used as a front to advance the surveillance state and turn every American citizen into a criminal suspect, the government's anti-extremism program renders otherwise lawful, nonviolent activities as potentially extremist.
Be warned: once you get on such a government watch list—whether it's a terrorist watch list, a mental health watch list, a dissident watch list, or a red flag gun watch list—there's no clear-cut way to get off, whether or not you should actually be on there.
You will be tracked wherever you go.
You will be flagged as a potential threat and dealt with accordingly.
This is pre-crime on an ideological scale and it's been a long time coming.
Unfortunately, we've made it all too easy for the government to identify, label, target, defuse and detain anyone it views as a potential threat for a variety of reasons that run the gamut from mental illness to having a military background to challenging its authority to just being on the government's list of persona non grata.
In the short term, these gun confiscation laws may serve to temporarily delay or discourage those wishing to inflict violence on others, but it will not resolve whatever madness or hate or instability therein that causes someone to pull a trigger or launch a bomb or unleash violence on another.
Nor will these laws save us from government-instigated and directed violence at the hands of the American police state or the blowback from the war-drenched, violence-imbued, profit-driven military industrial complex, both of which remain largely overlooked and underestimated pieces of the discussion on gun violence in America.
In the long term, all these gun confiscation laws will do is ensure that when the police state finally cracks down, "we the people" are defenseless in the face of the government's arsenal of weapons.
Certainly, dictators in past regimes have understood this principle only too well. As Adolf Hitler noted, "The most foolish mistake we could possibly make would be to allow the subject races to possess arms. History shows that all conquerors who have allowed their subject races to carry arms have prepared their own downfall by so doing."
Starting in December 1935, Jews in Germany were prevented from obtaining shooting licenses, because authorities believed that to allow them to do so would "endanger the German population." In late 1938, special orders were delivered barring Jews from owning firearms, with the punishment for arms possession being twenty years in a concentration camp.
The rest, as they say, is history.
Yet as I make clear in my book Battlefield America: The War on the American People, it is a history that we should be wary of repeating.
WC: 1057