On The Front Lines
---
Everyday The Rutherford Institute is waging a battle to protect the human rights and civil liberties of all people. Whether challenging undue government suppression of civil liberties in the courts or calling upon political leaders to strengthen their commitment to universal moral values, The Rutherford Institute works tirelessly to maintain the rights enshrined in the Constitution, and regain those that have been lost to government intrusion.
On the Front Lines (Rutherford Press Alerts) will keep you abreast of the most recent actions The Rutherford Institute has undertaken in its fight for human rights and civil liberties. From pending litigation to victories for human rights and civil liberties, On the Front Lines is the place to find information on the most pressing issues of the day. The Rutherford Institute is waging for our rights in the courts and beyond. On The Front Lines will keep you up-to-date on the crucial battles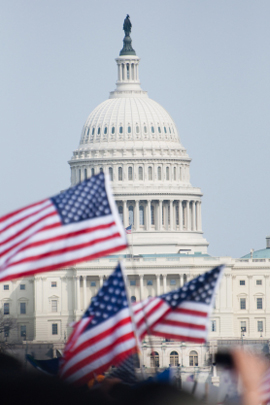 ---
Recent Articles
January 18, 2017
U.S. Supreme Court Hears Oral Arguments in Case Challenging Gov't Censorship of Trademarked Names That Might Cause Offense ('The Slants')
The U.S. Supreme Court heard oral arguments today in Lee v. Tam, which challenges the government's practice of rejecting trademark applications for names that might be offensive to certain persons or groups.
January 12, 2017
Rutherford Institute Issues Constitutional Guidelines to Aid Citizens and Police in De-Escalating Encounters, Protecting Rights, Life & Property
In an effort to de-escalate tensions between American citizens and police and ensure that all parties emerge from such encounters with their lives, liberties and property intact, The Rutherford Institute has issued constitutional guidelines to better educate the public about their rights when stopped by the police, how to behave during a police encounter, what to expect during a traffic stop, and what to do if you believe your rights have been violated by a law enforcement official.